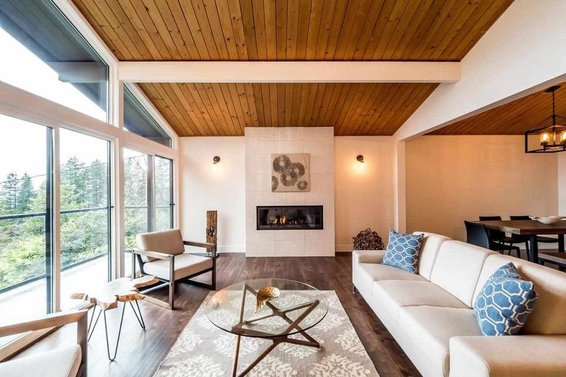 20 North Van homes that reduced their list prices this week!
[Pictured: 212 Newdale Court]
---
Following the North Vancouver market? It's not as fast paced as it was in the Spring (get our monthly market review here >)
If you're looking to buy there are some great homes for sale that didn't sell right away and others that have reduced their prices.
This Weeks Price Changes [Sept 25-29th] //
110 145 W 18 STREET
Stuido | 1 Bath | 559 Sq/Ft
Listed at $249,900 (Previously $268,000)
Learn more here >
708 168 E ESPLANADE
1 Bdrm | 1 Bath | 668 Sq/Ft
Listed at $668,000 (Previously $687,000)
Learn more here >
1302 125 E 14TH STREET
2 Bdrms | 2 Baths | 787 Sq/Ft
Listed at $834,900 (Previously $844,900)
Learn more here >
1402 125 E 14TH STREET
2 Bdrms | 2 Baths | 785 Sq/Ft
Listed at $844,900 (Previously $854,900)
Learn more here >
222 E 6TH STREET
3 Bdrms | 2.5 Bath | 1,443 Sq/Ft
Listed at $939,000 (Previously $979,000)
Learn more here >
63 3939 INDIAN RIVER DRIVE
3 Bdrms | 2.5 Baths | 2,139 Sq/Ft
Listed at $1,132,000 (Previously $1,175,000)
Learn more here >
63 3939 INDIAN RIVER DRIVE
3 Bdrms | 2.5 Baths | 2,139 Sq/Ft
Listed at $1,132,000 (Previously $1,175,000)
Learn more here >
3336 MANNING CRESCENT
4 Bdrms | 3 Baths | 2,672 Sq/Ft
Listed at $1,359,000 (Previously $1,399,000)
Learn more here >
1317 W 17TH STREET
3 Bdrms | 21.5 Baths | 1,209 Sq/Ft
Listed at $1,425,000 (Previously $1,498,000)
Learn more here >
439 E 19TH STREET
3 Bdrms | 1.5 Baths | 2,596 Sq/Ft
Listed at $1,498,000 (Previously $1,548,000)
Learn more here >
415 E 15TH STREET
3 Bdrms | 1 Bath | 1,742 Sq/Ft
Listed at $1,529,999 (Previously $1,579,999)
Learn more here >
788 CALVERHALL STREET
5 Bdrms | 2.5 Baths | 2,170 Sq/Ft
Listed at $1,588,000 (Previously $1,688,000)
Learn more here >
1791 RALPH STREET
5 Bdrms | 2.5 Baths | 2,849 Sq/Ft
Listed at $1,599,000 (Previously $1,649,900)
Learn more here >
1104 ADDERLEY STREET
4 Bdrms | 3.5 Baths | 2,597 Sq/Ft
Listed at $1,649,000 (Previously $1,699,000)
Learn more here >
4399 HIGHLAND BOULEVARD
8,820 sq/ft building lot
Listed at $1,825,000 (Previously $1,950,000)
Learn more here >
4689 MCNAIR PLACE
4 Bdrms | 3 Baths | 2,481 Sq/Ft
Listed at $1,839,000 (Previously $1,888,000)
Learn more here >
1014 CLOVERLEY STREET
5 Bdrms | 3 Baths | 2,320 Sq/Ft
Listed at $2,098,000 (Previously $2,188,000)
Learn more here >
3435 ST. GEORGES AVENUE
5 Bdrms | 3.5 Baths | 4,200 Sq/Ft
Listed at $2,128,000 (Previously $2,148,000)
Learn more here >
212 NEWDALE COURT
3 Bdrms | 2.5 Baths | 2,413 Sq/Ft
Listed at $2,590,000 (Previously $2,728,000)
Learn more here >
1300 MOUNTAIN HIGHWAY
9 Bdrms | 7 Baths | 5,300 Sq/Ft
Listed at $2,599,000 (Previously $2,888,000)
Learn more here >