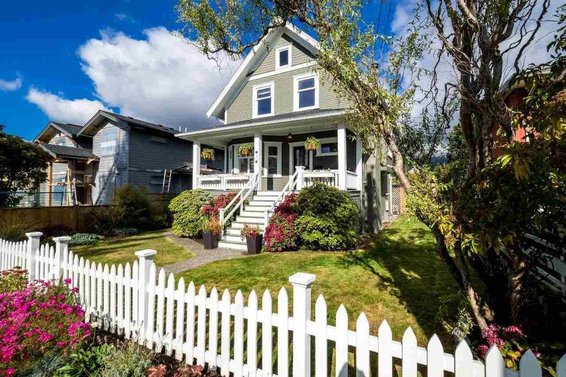 Heritage Home for sale: 426 East 10th Street
{Update}
This home has sold. Want to know the sale price? Call us at 604.983.2515. Want to buy a Heritage House? Check out our daily curated list of heritage and character homes for sale on the North Shore here >>
---
The Hansbrough Residence has just been listed for sale! This Edwardian-era dwellling was built in 1912 and is noted for its 'well-proportioned square columns and balusters, full-width open front verandah, and decorative leaded windows that are all typical of the period'.
The original owners were William Wirt Hansbrough and his wife Elizabeth.
Want to be the next owner? The house offers 4 bedrooms, 2 bathrooms, 2,668 sq/ft and is listed for $1,998,000.
Learn more about this Central Lonsdale heritage home here: 426 East 10th Street, North Vancouver >>
Search all North Vancouver Heritage Homes here >>
Heritage Source: CNV Heritage Register 2013
Listing Provided by: Royal Lepage Sussex