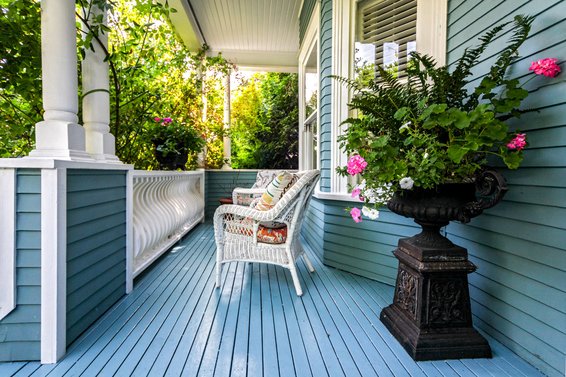 City of North Vancouver Heritage Register
Check out the full list of the City of North Vancouver's heritage homes below.
Want to buy a heritage or character house on the North Shore? Check out our curated list of active heritage listings for sale >>
Stay on top of the heritage market. Sign up for our weekly newsletter for updates on North Shore Heritage Home listings and sales.
---
City of North Vancouver Heritage List
100-104 East 1st Street/104 Lonsdale Avenue | Post Office and Federal Building | 1948-1949 | Register Ranking: A
109-115 East 1st Street | Mount Crown Block | 1911 | Register Ranking: A
168 East 1st Street | Falcioni Residence | 1908 | Register Ranking: A
174 East 1st Street | Matraia Residence | 1906 | Register Ranking: B
204 East 1st Street | Allen Residence | c. 1905 | Register Ranking: B
250-254 East 1st Street | Harbour Manor | 1910 | Register Ranking: A
256 East 1st Street | Emery House | 1908 | Register Ranking: A
364 East 1st Street | Hamersley Gardener's Cottage | 1904 | Register Ranking: A
131 East 2nd Street | Admin Building – Wartime Housing Ltd. | 1942 | Register Ranking: A
350 East 2nd Street | Langton Lodge – Hamersley Residence | 1902-04 | Register Ranking: A
408 East 2nd Street | W.D. Jones Residence | 1906 | Register Ranking: A
433 East 2nd Street | Grant Residence | 1908 | Register Ranking: B
442 East 2nd Street | Fawcett Residence | 1911 | Register Ranking: A
123 East 3rd Street | Law Block | 1913 | Register Ranking: A
146 East 3rd Street | Wright Residence | c. 1904 | Register Ranking: A
152 East 3rd Street | Hughes Residence | 1905 | Register Ranking: A
358 East 3rd Street | Fraser Block | 1911 | Register Ranking: B
424 East 3rd Street | Cook Residence | 1927 | Register Ranking: B
428 East 3rd Street | Schiplo Residence | 1908 | Register Ranking: B
529 East 3rd Street | Eatherington Residence | 1941 | Register Ranking: A
733 East 3rd Street | Rushede Residence – Wartime House Ltd | 1941 | Register Ranking: A
736 East 3rd Street | Clapham Residence | 1912 | Register Ranking: A
749 East 3rd Street | Wartime Housing | 1941 | Register Ranking: A
155 East 4th Street | Wheeler House | 1914 | Register Ranking: B
233 East 4th Street | Snow House | 1914 | Register Ranking: B
238 East 4th Street | Albert S. Emmerson Residence | 1911 | Register Ranking: B
261 East 4th Street | Wheeler House | 1909 | Register Ranking: B
405 East 4th Street | Henderson Residence | 1909 | Register Ranking: A
232 East 5th Street | Residence | 1911 | Register Ranking: A
244 East 5th Street | King Residence | 1911 | Register Ranking: A
302 East 5th Street | Holt Residence | 1909 | Register Ranking: A
346 East 5th Street | Harrison Residence | 1912 | Register Ranking: A
387 East 5th Street | Hoare Residence | 1908 | Register Ranking: A
412 East 5th Street | Bennett Residence | 1928 | Register Ranking: B
533 East 5th Street | Dick Residence | 1923 | Register Ranking: B
805 East 5th Street | Simpkins Residence | 1914 | Register Ranking: B
256 East 6th Street | McNair Residence | 1907 | Register Ranking: A
423 East 6th Street | Lawrence Residence | 1908 | Register Ranking: B
429 East 6th Street | Wheadon Residence | 1911 | Register Ranking: B
448 East 6th Street | Reid Residence | 1911 | Register Ranking: B
503 East 6th Street | Doidge Residence | 1921 | Register Ranking: B
736 East 6th Street | Gill Residence | 1915 | Register Ranking: A
848 East 6th Street | Edington Residence | 1912 | Register Ranking: A
443 East 7th Street | Mayor Morden Residence | 1911 | | Register Ranking: B
452 East 7th Street | R.B. Law Residence | 1911 | Register Ranking: B
458 East 7th Street | McDougall Residence | 1911 | Register Ranking: B
506 East 7th Street | Cantelon Residence | 1926 | Register Ranking: B
519 East 7th Street | Howard and Renee Archibald Residence | 1914 | Register Ranking: A
269 East 8th Street | Hill Residence | 1911 | | Register Ranking: B
277-279 East 8th Street | Commercial Block | 1912 | Register Ranking: A
337 East 8th Street | Victor & Peggy Larson Residence | 1912 | Register Ranking: B
346 East 8th Street | McEwen Residence | 1909 | Register Ranking: A
358 East 8th Street | Stevenson Residence | 1922 | Register Ranking: B
420 East 8th Street | Ridgeway School | 1911-1912 | Register Ranking: A
515 East 8th Street | Herbert & Wilma Bishop Residence | 1911 | Register Ranking: B
518 East 8th Street | Meredith House | 1911 | Register Ranking: B
252 East 9th Street | King Residence | 1912 | Register Ranking: A
321 East 9th Street | Mosher Residence | 1914 | Register Ranking: B
334 East 9th Street | Stewart Residence | 1924 | Register Ranking: B
335 East 9th Street | Robinson Residence | 1926 | Register Ranking: B
336 East 9th Street | James Residence | 1908 | Register Ranking: B
345 East 9th Street | Chubb Residence | 1913 | | Register Ranking: A
348 East 9th Street | Frederick Tarn House | 1911 | | Register Ranking: B
414 East 9th Street | Hay Residence | 1911 ! addition 1923 | | Register Ranking: B
418 East 9th Street | Mahy Residence | 1925 | Register Ranking: B
618 East 9th Street | Percy & Gertrude Residence | 1910 | Register Ranking: B
160 East 10th Street | Colonial Apartments | 1911 | Register Ranking: A
166 East 10th Street | Robertson House | 1907 | Register Ranking: B
225 East 10th Street | Gladwin Residence | 1909 | Register Ranking: A
227 East 10th Street | Rupert Foster Archibald Residence | 1909 | Register Ranking: A
231 East 10th Street | First Gill Residence | 1909 | Register Ranking: A
240 East 10th Street | Residence | 1912 | Register Ranking: A
244 East 10th Street | Teskey Residence | 1912 | Register Ranking: A
245 East 10th Street | Gowan Residence | c. 1908 | Register Ranking: A
246 East 10th Street | Crease Residence | 1911 | Register Ranking: A
252 East 10th Street | Residence | 1912 | Register Ranking: A
256 East 10th Street | Residence | 1910 | Register Ranking: A
315 East 10th Street | Hall Residence | 1910-1912 | Register Ranking: A
318 East 10th Street | Hunter Residence | 1909 | Register Ranking: A
324 East 10th Street | Perry Residence | 1909 | Register Ranking: A
333 East 10th Street | Garnett Residence | 1911 | Register Ranking: A
337 East 10th Street | Meredith Residence | 1911 | Register Ranking: A
342 East 10th Street | Wright Residence | 1912 | Register Ranking: A
345 East 10th Street | Hay Residence | 1911 | Register Ranking: A
426 East 10th Street | Hansbrough Residence | 1912 | Register Ranking: A
518 East 10th Street | Dennis Residence | 1912 | Register Ranking: A
535 East 10th Street | Booth Residence | 1912 | Register Ranking: A
238 East 11th Street | George Brown Residence | 1912 | Register Ranking: A
346 East 11th Street | Plumbe Residence | 1914 | Register Ranking: B
428 East 11th Street | Davie Residence | 1912 | Register Ranking: B
506 East 11th Street | Gavey Residence | 1924 | Register Ranking: B
524 East 11th Street | Keller Residence | 1912 | Register Ranking: A
529 East 11th Street | Schlichter Residence | 1911 | Register Ranking: B
309 East 12th Street | Doherty Residence | 1920 | Register Ranking: A
512 East 12th Street | Purser Residence | 1930-1931| Register Ranking: B
515 East 12th Street | Helmore Residence | 1912 | Register Ranking: B
522 East 12th Street | Morton Residence | 1914 | Register Ranking: B
527 East 12th Street | Gibbard House | 1915 | Register Ranking: B
530 East 12th Street | Saint Agnes Church & Hall | 1911 | Register Ranking: B
230 East 13th St (street) | 231 East 15th St (civic) | North Vancouver General Hospital | 1929 | Register Ranking: A
348 East 13th Street | Myers Residence | 1911 | Register Ranking: B
419 East 13th Street | Cunliffe Residence | 1912 | Register Ranking: A
448 East 13th Street | Ackerman Residence | 1912 | Register Ranking: A
453 East 13th Street | Burniston Residence | 1926 | Register Ranking: B
457 East 13th Street | Rhys Residence | 1909 | Register Ranking: B
513 East 13th Street | Troake Residence | 1912 | Register Ranking: B
364 East 14th Street | MacLEOD Residence | 1921 | Register Ranking: A
408 East 14th Street | Jackson Residence | 1926 | | Register Ranking: B
512 East 15th Street | Dott House | 1913-1914 | Register Ranking: B
753 East 15th Street | King Residence | 1951 ~ additions 1960 | Register Ranking: B
412 East 16th Street | Upton Residence | 1911 | Register Ranking: B
430 East 16th Street | Hartley Residence | 1913 | Register Ranking: B
445 East 16th Street | Dalton Residence | 1912 | Register Ranking: B
208 East 17th Street | Dickinson Residence | 1911-1912 | Register Ranking: B
412 East 17th Street | Philip Residence | 1912 | Register Ranking: B
426 East 18th Street | Carson Graham Residence | 1926-1927 | Register Ranking: A
442 East 18th Street | Rogers/Craig Residence | 1931 | Register Ranking: B
518 East 18th Street | Sheppard Residence | 1922 | Register Ranking: B
201 East 19th Street | Residence/Finlay's Row | 1910 | Register Ranking: A
205 East 19th Street | Residence/Finlay's Row | 1910 | Register Ranking: A
207 East 19th Street | Residence/Finlay's Row | 1910 | Register Ranking: A
209 East 19th Street | Residence/Finlay's Row | 1910 | Register Ranking: A
215 East 19th Street | Residence/Finlay's Row | 1910 | Register Ranking: A
217 East 19th Street | Residence/Finlay's Row | 1910 | Register Ranking: A
219 East 19th Street | Residence/Finlay's Row | 1910 | Register Ranking: A
225 East 19th Street | Residence/Finlay's Row | 1910 | Register Ranking: A
229 East 19th Street | Residence/Finlay's Row | 1910 | Register Ranking: A
235 East 19th Street | Residence/Finlay's Row | 1910 | Register Ranking: A
239 East 19th Street | Residence/Finlay's Row | 1910 | Register Ranking: A
302 East 19th Street | McDougall Residence | 1913 | Register Ranking: A
434 East 19th Street | Rowland Residence | 1916 | Register Ranking: B
526 East 19th Street | Ames Residence | 1914 | Register Ranking: A
455 East 20th Street | MacNaughton Residence | 1938 | Register Ranking: B
628 East 22nd Street | Lear Residence | c. 1907 | | Register Ranking: B
633 East 22nd Street | Young Residence | 1919 | | Register Ranking: B
214 East 24th Street | Gee Residence | 1914 ~ additions 1923 | Register Ranking: B
250 East 24th Street | Radcliffe Residence | 1922 | Register Ranking: B
172 East 25th Street | Cunningham Residence | 1945 | Register Ranking: A
125 East 26th Street | G. Christopher Residence | 1911 | Register Ranking: B
225 East 26th Street | Cairns Residence | 1959 | Register Ranking: B
253 East 26th Street | Crerry Residence | 1927 | Register Ranking: B
121 East 27th Street | John & Mary Brown Residence | 1912 | Register Ranking: B
145 East 27th Street | Baker Residence | 1925 | Register Ranking: B
208 East 27th Street | Malcolm Residence | 1912 | Register Ranking: B
246 East 28th Street | Ellsworth House | 1914 | Register Ranking: B
225 East 29th Street | Residence | 1911 | Register Ranking: B
227 East 29th Street | Residence | 1911 | Register Ranking: B
229 East 29th Street | Residence | 1912 | Register Ranking: B
231 East 29th Street | Residence | 1912 | Register Ranking: B
429 Alder Street | Peter Stewart Residence | 1913 | Register Ranking: A
475 Alder Street | Firth Residence | 1911 | Register Ranking: A
1732 Bewicke Avenue | Page Residence | 1911 | Register Ranking: B
342 Brand Street | MacPherson Residence | 1924 | Register Ranking: A
402 Brand Street | Hodgson Residence | 1930 | Register Ranking: A
107 Carrie Cates Court | Pacific Great Eastern Railway Station | 1913 | Register Ranking: A
333 Chesterfield Avenue | Church of St. John The Evangelist | 1900 | Register Ranking: A
333 Chesterfield Avenue/209 West 4th Street
832 Cumberland Cres | Residence | 1911 | Register Ranking: A
842 Cumberland Cres | Residence | 1911 | Register Ranking: A
852 Cumberland Cres | Residence | 1911 | Register Ranking: A
862 Cumberland Cres | Residence | 1911 | Register Ranking: A
872 Cumberland Cres | Residence | 1911 | Register Ranking: A
105-111 Esplanade Av W | Coronation Block | 1911 | Register Ranking: A
109-251 East Esplanade - 116-180 East Esplanade | Wallace Shipyards | 1911 | Register Ranking: A
1555 Forbes Av (civic)/1513 Forbes Av (street) 1555 Forbes Avenue | Drill Hall | 1914-1915 | Register Ranking: A
745 Grand Boulevard | Royal Engineer's Log Cabin | c. 1860-1861 | Register Ranking: A
750 Grand Boulevard | Doney Residence | 1919 | Register Ranking: A
766 Grand Boulevard | Residence | 1910 | Register Ranking: A
800 Grand Boulevard | Ellis Residence | 1910 | Register Ranking: A
910 Grand Boulevard | Haswell Residence | 1910 | Register Ranking: A
952 Grand Boulevard | Harvie Residence | 1928 | Register Ranking: A
1105 Grand Boulevard | William Stewart Residence | 1926 | Register Ranking: A
1160 Grand Boulevard | McDowell Residence | 1927 | Register Ranking: A
1204 Grand Boulevard | Buchanan Residence | 1926 | Register Ranking: A
1312 Grand Boulevard | Young Residence | 1909 | Register Ranking: A
1500 Grand Boulevard | Humphreys Residence | 1927 | Register Ranking: A
1523 Grand Boulevard | Young Residence | 1925 | Register Ranking: A
1533 Grand Boulevard | Huggett Residence | 1920 | Register Ranking: A
1617 Grand Boulevard | Second Gill Residence | 1911-1912 | Register Ranking: A
1653 Grand Boulevard Taylor Residence | 1925 | Register Ranking: A
1753 Grand Boulevard | Young-Henderson Residence | 1927 | Register Ranking: A
1801 Grand Boulevard | Brown Residence | 1946 | Register Ranking: A
1906 Grand Boulevard | Russel Residence | 1912 | Register Ranking: B
1924 Grand Boulevard | Allen Residence | 1919 | Register Ranking: A
2148 Grand Boulevard | Westall Residence | 1930 | Register Ranking: A
1151 Heywood Street | Kostynuk Residence | c. 1925 | Register Ranking: B
1337 Jones Avenue | Wilson Residence | 1928 | Register Ranking: B
1450 Jones Avenue | Peers Residence | 1910 | Register Ranking: A
2513 Jones Avenue | Jackson House | 1912 | Register Ranking: B
185 Keith Road East | First Church of Christ Scientist | 1925 | Register Ranking: A
217 Keith Road East | Paine Residence | 1911 | Register Ranking: A
237 Keith Road East | Mclennan Residence | 1910 | Register Ranking: A
254 Keith Road East | Residence | 1909 | Register Ranking: A
260 Keith Road East | Wynard & Charlotte Gladwin Residence | 1908 | Register Ranking: A
276 Keith Road East | Foster Residence | 1912 | Register Ranking: A
368 Keith Road East | Jones Residence | 1923 | Register Ranking: B
372 Keith Road East | Olmstead Residence | 1913 | Register Ranking: B
378 Keith Road East | Kendall Residence | 1924 | Register Ranking: B
388 Keith Road East | Pound House | 1914 | Register Ranking: B
398 Keith Road East | Elder Residence | c. 1910 | Register Ranking: A
418 Keith Road East | Gallagher Residence | 1910 | Register Ranking: B
442 Keith Road East | MacDonald Residence | 1911-1912 | Register Ranking: A
456 Keith Road East | Smallwood Residence | 1911 | Register Ranking: A
508 Keith Road East | Butt Residence | 1914 | Register Ranking: B
513 Keith Road East | Purse House | 1911 | Register Ranking: A
514 Keith Road East | Rogers Residence | 1914 | Register Ranking: B
230 Keith Road West | Queen Mary School | 1914-1915 | Register Ranking: A
241 Keith Road West | Hutchison Residence | 1909 | Register Ranking: B
255 Keith Road West | Green Residence | 1910 | Register Ranking: A
426 Keith Road West | Deptford Residence | 1912 | Register Ranking: A
650 Keith Road West | Baker Residence | 1914 | Register Ranking: A
7A Lonsdale Avenue | North Vancouver Cartage Company Offices | c. 1908 | Register Ranking: A
51-59 Lonsdale Avenue | The Syndicate Block | 1903 – rebuilt 1990s | Register Ranking: A
88-90 Lonsdale Avenue | Aberdeen Block | 1910-1911 | Register Ranking: A
91-99 Lonsdale Avenue/107-111 West 1st Street | Keith Block | 1908 | Register Ranking: A
92 Lonsdale Avenue | Bank of Hamilton Chambers | 1910-1911 | Register Ranking: A
101-109 Lonsdale Av | The Beasley Block | 1904 | Register Ranking: A
557 Lonsdale Av | Steacy Residence | 1905 | Register Ranking: A
1140-1144 Lonsdale Av | Masonic Temple | 1911 | Register Ranking: A
2735 Lonsdale Avenue | Rupert Archibald Residence | 1921 | Register Ranking: A
428 Lyon Place | Turvill Residence | 1914 | Register Ranking: B
443 Lyon Place | Residence | 1911 | Register Ranking: B
535 Mahon Avenue | St. Edmunds Catholic Rectory | 1913 | Register Ranking: B
535 Mahon Avenue | St. Edmunds Catholic School | 1911 | Register Ranking: B
545 Mahon Avenue | St. Edmunds Catholic Church | 1910 | Register Ranking: A
1509 Mahon Avenue | Kitchin Residence | 1910 | Register Ranking: A
1816 Mahon Avenue | Rennie Residence | 1914 | Register Ranking: B
2144 Mahon Avenue | Sutherland Residence | 1912 | Register Ranking: A
937 Moody Avenue | Ralph Brown Residence | 1911 | Register Ranking: B
1849 Moody Avenue | Milne Residence | 1911 | Register Ranking: A
472 Park Street | Firth Residence | 1918 | Register Ranking: B
600 Queensbury Avenue | West Residence | c. 1910 | Register Ranking: A
813 Ridgeway Avenue | Residence | 1910 | Register Ranking: A
815 Ridgeway Avenue | Residence | 1910 | Register Ranking: A
821 Ridgeway Avenue | Residence | 1910 | Register Ranking: A
825 Ridgeway Avenue | Residence | 1910 | Register Ranking: A
829 Ridgeway Avenue | Residence | 1910 | Register Ranking: A
1141 Ridgeway Avenue | Residence | 1910 | Register Ranking: A
1143 Ridgeway Avenue | Residence | 1910 | Register Ranking: A
1145 Ridgeway Avenue | Residence | 1910 | Register Ranking: A
1147 Ridgeway Avenue | Residence | 1910 | Register Ranking: A
1149 Ridgeway Avenue | Residence | 1910 | Register Ranking: A
1234 Ridgeway Avenue | Nixon Residence | 1911 | Register Ranking: A
1236 Ridgeway Avenue | Nixon Residence | 1912 | Register Ranking: B
1350 St. Andrew's Av | Shakespeare Residence | 1911-1912 | Register Ranking: A
312 St. David's Avenue/ 510 East 3rd Street | North Vancouver Electrical Substation | 1929 | Register Ranking: A
508-510 St. George's Av | Logan Residence | 1941 | Register Ranking: A
1044 St. George's Avenue | St. Andrew's Church | 1912 | Register Ranking: A
1139 St. George's Avenue | Prosser Residence | 1911 | Register Ranking: B
401 Somerset Street | Tolmie Residence | 1926 | Register Ranking: B
404 Somerset Street | Diplock Residence | 1912 | Register Ranking: A
430 Somerset Street | Richardson Residence | 1912 | Register Ranking: B
437 Somerset Street | Tempe House | 1912 | Register Ranking: A
827 Sutherland Avenue | Aite Briagha/Cassidy Residence | 1912 | Register Ranking: B
320 Tempe Crescent | Bow Residence | 1925 | Register Ranking: A
324 Tempe Crescent | Rae Residence | 1924 | Register Ranking: B
350 Tempe Crescent | Davies Residence | 1929 | Register Ranking: A
355 Tempe Crescent | Jones Residence | 1939 | Register Ranking: B
117 West 1st Street | Bc Telephone Commercial Building | 1926 | Register Ranking: A
272 West 5th Street | Piper Residence | 1923 | Register Ranking: B
278 West 5th Street | Grant Residence | 1923 | Register Ranking: A
212 West 6th Street | North Vancouver Land and Improvement Co. Show Home | 1907 | Register Ranking: A
227 West 6th Street | Hugh & Marion Barclay Residence | 1928 | Register Ranking: A
228 West 6th Street | Elder Residence | 1949 | Register Ranking: A
233 West 6th Street | MacLeod Residence | 1922 | Register Ranking: A
234 West 6th Street | Stephens Residence | 1911 | Register Ranking: A
235 West 6th Street | Shaw Residence | 1911 | Register Ranking: A
242 West 6th Street | Witton Residence | 1914 | Register Ranking: A
253 West 6th Street | Doyle Residence | 1911 | Register Ranking: A
254 West 6th Street | Peter & Gerda Larson Residence | 1921 | Register Ranking: A
262 West 6th Street | Howard-Gibbon Residence | 1924 | Register Ranking: A
266 West 6th Street | Drysdale Residence | 1909 | Register Ranking: A
268 West 6th Street | Residence | 1908 | Register Ranking: A
312 West 6th Street | McLean Residence | 1909 | Register Ranking: A
322 West 6th Street | Walden Residence | 1912 | Register Ranking: A
436 West 6th Street | Burt Residence | 1923 | Register Ranking: B
524-540 West 6th Street | Sisters of Instruction of the Child of Jesus | 1932 | Register Ranking: A
311 West 14th Street | Follis Residence | 1907 | Register Ranking: A
328 West 14th Street | Knowles Residence | 1909 | Register Ranking: A
357 West 14th Street | Elsenman Residence | 1913 | Register Ranking: B
458 West 14th Street | Smellie Residence | 1920 | Register Ranking: B
521 West 14th Street | Norberg House | 1912 | Register Ranking: B
318 West 15th Street | Milne Residence | 1926 | Register Ranking: B
328 West 15th Street | Smithe Residence | 1927 | Register Ranking: B
348 West 15th Street | Bayne Residence | 1912 | Register Ranking: B
620 West 15th Street | Vance Residence | 1910 | Register Ranking: A
621 West 15th Street | Sicot/Burmester Residence | 1912 | Register Ranking: A
343 West 16th Street | V.W. Jones Residence | 1911 | Register Ranking: A
358 West 16th Street | Down Residence | 1910 | Register Ranking: A
235 West 17th Street | Donaldson Residnece | 1911 | Register Ranking: A
815 West 20th Street | Kellas Residence | 1912 | Register Ranking: B
311 West 22nd Street | McCreery Residence | c. 1911 | Register Ranking: B
341 West 22nd Street | Cant Residence | 1911 | Register Ranking: A
116 West 23rd Street | Green-Arnytage Residence | 1911 | Register Ranking: A
632 West 23rd Street | Clark Residence | c. 1919 | Register Ranking: B
204 West 25th Street | Hammersmarie Residence | 1940 | Register Ranking: B
244 West 28th Street | Newman Residence | 1929 | Register Ranking: B
---
Source: City of North Van Heritage Register
Pictured: 557 Lonsdale Avenue, North Vancouver - sold by our team in 2009