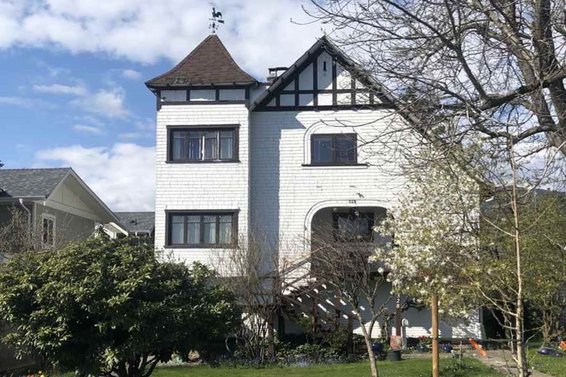 Heritage Home For Sale // 328 W 14th Street
The Knowles Residence, built 1909, has just been listed for sale by the Residential Group Realty - 328 W 14th Street. It's a City of North Vancouver (CNV) Heritage A listed home.
What's the history of the Knowles Residence? It was built by local contractor William Knowles (1879-1947), but he lived here only briefly before building a new home on Larson Road.
What's special about the design? Via the CNV: 'It displays the influences of the Arts and Crafts style, but its massing and proportion distinguish it from typical examples. The massive corner turret creates a distinct picturesque quality, providing the appearance of a grand manor house. The scale of the residence reflects the desire for grand homes of the people moving into North Vancouver prior to World War One, when the local housing market was booming and people were making small fortunes in speculative building. Its unusual style and imposing silhouette are unique in the neighbourhood.'
Learn more about this Central Lonsdale heritage home here: 328 W 14th Street >>