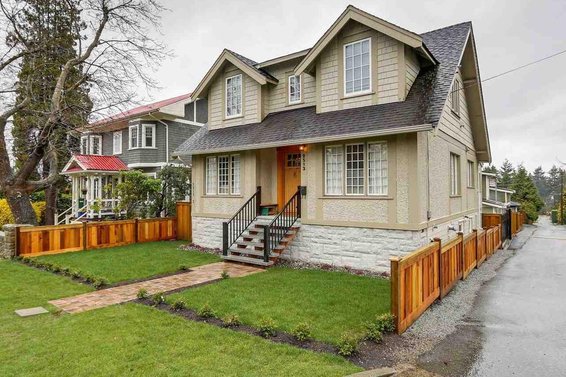 Heritage Home For Sale // 2513 Jones Avenue
The Jackson House built in 1912 has just been listed for sale! It's a heritage ranking B house that has been completely renovated.
What's special about the Jackson House? Via the CNV, the home 'shows the strong influence of the Arts and Crafts movement. Clad in pebble-dash stucco with cornerboards and window frames suggesting half-timbered construction, elements such as the steeplypitched roof and multi-paned casement windows further reflect this stylistic influence.'
The house was originally built for Mannsell Bowers Jackson and his wife, Muriel Constance (née Hooper), who lived in North Vancouver and were married in 1912.
An added bonus of this home is a 2 bedroom laneway house (in addition to a legal one bedroom suite).
Learn more about this Upper Lonsdale heritage home here: 2513 Jones Avenue >>
---
Want to stay on top of the heritage market? Subscribe to our newsletter for weekly updates on heritage and character home listings and sales.
Heritage Source: CNV Heritage Register 2013