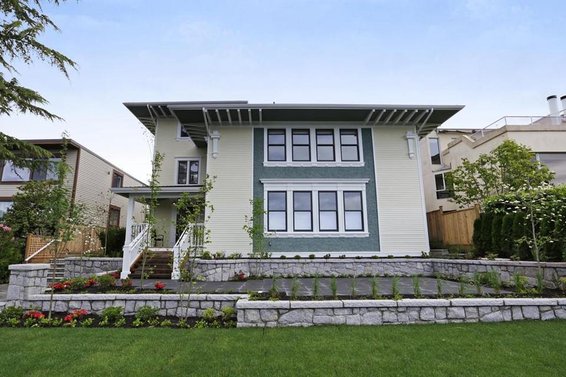 Heritage Home For Sale // 212 W 6th Street
The Eades Residence built in 1907 has just been listed for sale! It's a Registered Heritage A Ranked home that is being completely rebuilt as part of a duplex addition to the back of the lot. We had the pleasure of selling the home in 2013 and are excited to see it restored!
What's so special about the Eades Residence? Via the CNV "it was built by the North Vancouver Land & Improvement Company as one of the show homes for its Ottawa Gardens development. It displays an unusual influence of the Italian Renaissance Revival style, which was rarely used in the Lower Mainland, and is distinguished by the use of a prominent three storey tower at the entry, exaggerated proportions and multiple low-pitched rooflines.'
Though the house is known as the Eades Residence, William John Eades and his wife Hannah Ann didnt move into the home until 1921. Prior to that it was the Lynn College for Boys - a boarding and day school.
Want to stay on top of the heritage market? Subscribe to our newsletter for weekly updates on heritage and character home listings and sales.