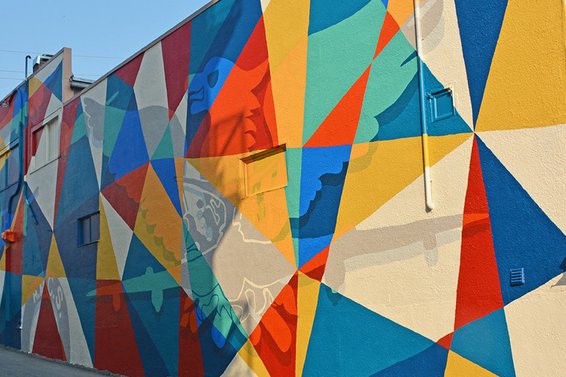 Studio in the City 11
Check out the latest project for Studio in the City.
Over the summer 8 students painted the above mural on the side of the Army, Navy, & Air Force Verterans of Canada building, and it sure looks great!
The project is the latest in the series from Studio in the City - an annual program that provides youth ages 15 - 19 opportunities to apprentice in the arts (check out last years mural here).
See it out for yourself at 119 East 3rd Street, Lower Lonsdale.