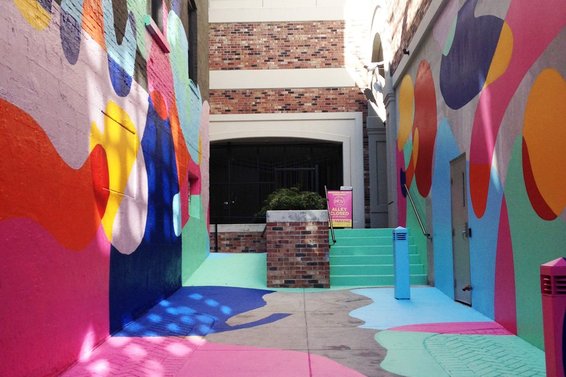 Studio on the City // Lower Lonsdale
Have you seen the freshly painted alley in Lower Lonsdale? It's hard to miss!
Located at 106 West 1st Street, it's part of Stuido in the City, an annual program that provides youth ages 15 - 19 opportunities to apprentice in the arts.
Next time you're in Lower Lonsdale be sure to check it out. And keep an eye out for other Studio in the City projects. Hint: hint, look down next time you're walking through Civic Plaza in Central Lonsdale.