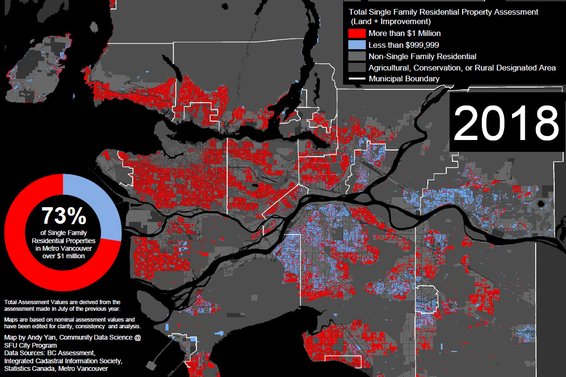 Million Dollar City
Did you get your new BC Assessment? If your home is assessed at $1million+ you're in good company, as this recently released map from SFU's Andy Yan shows. Homes assessed for over $1million are shown in red.
In total for 2018, 73% of homes in Greater Vancouver are assessed at $1m+. As recent as 2014 that share was only 23%. North & West Vancouver? Pretty much all red! In District of North Vancouver 97.4% of of all detached homes are $1m+, 99.4% in the City of North Vancouver.
See past year graphics below.