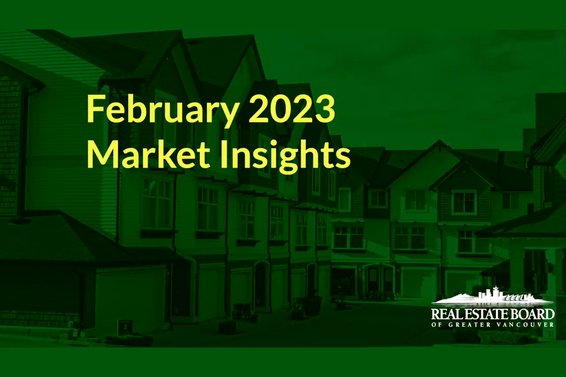 REBGV February 2023 Market Insights Video
The Real Estate Board of Greater Vancouver (REBGV) just released its February 2023 Real Estate Market Insights Video, providing valuable information for the Greater Vancouver real estate market during the month of February.
The video provides an in-depth assessment of the current market conditions, highlighting the number of listings and sales along with other important indicators that offer valuable insights into the market's trajectory during this period. If you're interested in the Vancouver real estate market, this video is a great resource to understand the market's state in February 2023.
Along with the above, if you are interested in specific area information, check out the North and West Vancouver market stats below.
In North Vancouver, there were 148 homes reported sold in February 2023, a 43.1 per cent drop from 2022.
In West Vancouver, there were 43 homes sold in February 2023, a 46.9 per cent drop from 2022.
For a more in-depth information for the North and West Vancouver markets, follow the below link for our detailed statistics and market overview.
Link to North and West Vancouver Market Information >>
---
Questions? Contact Us.