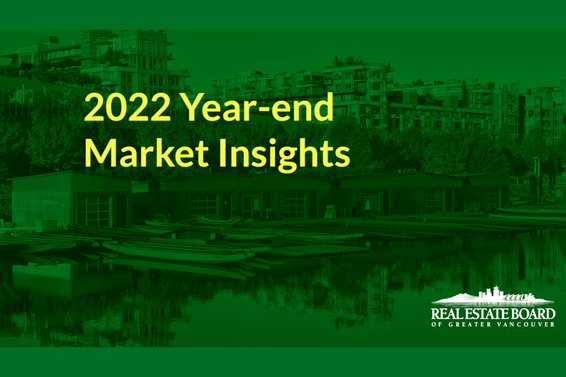 REBGV 2022 Year-End Market Insights Video
REBGV 2022 Year-End Market Insights: A Look at the Real Estate Market in Greater Vancouver [In video].
As we look back on the past year in the real estate market, it's clear that 2022 has been a year of change and uncertainty. To provide a comprehensive overview of the market, the Real Estate Board of Greater Vancouver (REBGV) has released their 2022 year-end market insights video. The REBGV's 2022 year-end video provides an in-depth look at the market trends and conditions that have shaped the Greater Vancouver real estate market over the past year and covers a range of topics including sales activity, prices, and inventory levels. Check it out below:
In addition to the overall market statistics provided in the REBGV's video, it's also important to look at specific areas to get a more localized view of the market.
Some key statistics from the North and West Vancouver markets include:
In North Vancouver, there were 2,375 homes reported sold in 2022, a 32.3 per cent drop from 2021
In West Vancouver, there were 670 homes sold in 2022, a 34.6 per cent drop from 2021
To get more information about North and West Vancouver please follow the link below, you'll find a more detailed market overview and market statistics to help you make informed decisions as a buyer or seller in the coming year.
North and West Vancouver Market Statistics >>
---
Questions? Contact Us.