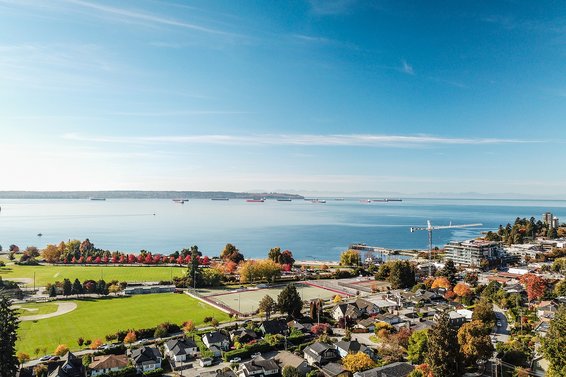 Open houses now permitted again in BC [under new guidelines]
Open houses are now permitted again in BC. The real estate boards and associations in the province, together with the Real Estate Council of BC, have removed the recommendation that REALTORS® not hold open houses. Despite the change, it's not back to business as usual. There are new safety guidelines that focus on documenting consent, enforcing public health protocols, and employing enhanced cleaning and hygiene practices.
Our team is reviewing the recommendations and will be working on developing our own open house protocols. In the meantime, we are happy to coordinate private viewings by appointment.
What can you expect of the agent holding the open, and what does that mean for you if you are hosting or visiting an open?
As agents, we must:
Document our seller's consent to holding the open house and to the agreed safety procedures
Limit the open house to serious buyers using technology to pre-screen them
Use marked signage and instructions, at all entrances and elsewhere, that remind attendees to follow required health protocols
Employ sanitary protocols after each open house
Keep a log of visitors for contact tracing
As visitors to the open, you must:
not attend if: you are experiencing cold-like symptoms, have been in contact with someone diagnosed with Covid-19, and/or travelled outside of Canada within the past two weeks
wear masks and other personal protection equipment when appropriate
keep two metres or six feet of physical distance between everyone in attendance at all times
As a homeowner, after an open it would be prudent to:
Disinfect your home after the open house, especially commonly touched areas like doorknob and faucet handles
If you're selling, is an open right for you?
When deciding to have an open house, it's important to consider all the different risk factors (from the spread of COVID-19 to concerns from neighbours or tenants), as well as the precautions needed to reduce such risks. Holding an open house may risk exposing the realtors, the sellers, attendees, and others to COVID-19. These risks can differ depending on whether a home is vacant, owner-occupied, tenant occupied or a strata unit in a multi-tenanted building.
Only after assessing the risks and understanding the required precautions can agents and clients make an informed decision to hold an open house.
Check out the Real Estate Council's Information on Open Houses for Sellers and Landlords. It gives homeowners who are thinking about holding an open house information on risks to consider and precautions that they can take.
If you're buying, is attending an open right for you?
Check out the Real Estate Council's Information on Open Houses for Buyers and Renters. It outlines the protocols buyers may encounter when visiting an open house, and the precautions they may be asked to take.
Where to find open house listings:
If you are in the market and are interested in visiting open houses, you can search all upcoming opens on our site at the links below.
If you plan on attending an open house, it may be best for you, or your REALTOR®, to check in with the listing agent to preregister and to see if they have any requests of attendees. If we can help, please don't hesitate to contact us at the form below or by calling 604.983.2518.
North Vancouver Open Houses >>
---
Have Questions? Contact Us.