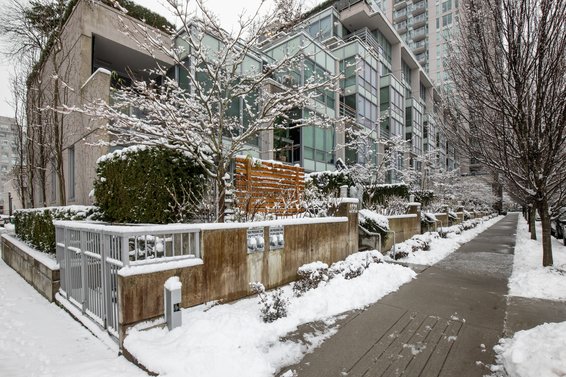 Tips for Buying in the Winter
Winter can be a great time to buy a home, as the market tends to be slower and there may be less competition for the homes that are available. However, buying a home in the winter also comes with its own set of challenges. To help you navigate the process, we've put together some tips for buying a home during the winter months.
1. Take Advantage of the Off-Season
The housing market is typically slower during the winter, which means there may be less competition for the homes that are available. This could lead to better deals and more negotiating power. If you're able to move quickly, you may be able to snag a great home at a great price.
2. Look for Motivated Sellers
Many people are reluctant to list their homes during the winter, which means that those who do may be more motivated to sell quickly. If you're looking for a deal, keep an eye out for homes that have been on the market for a while or that are priced to sell.
3. Get Pre-Approved for a Mortgage
Before you start looking at homes, it's a good idea to get pre-approved for a mortgage. Knowing how much you can afford to spend on a home will give you a better idea of what you can expect to find in your price range.
4. Be Prepared for Weather-Related Issues
Homes can look different in the winter than they do in the summer, so be prepared to see things like ice dams and snow-covered roofs. It's important to keep in mind that these issues can be addressed, but it's good to be aware of them before making an offer.
5. Hire a Home Inspector
A home inspector can help identify any potential issues with the home that may not be immediately obvious, such as a leaky roof or faulty furnace. This is especially important during the winter months, when these issues can be more difficult to spot.
6. Be Ready to Move Quickly
If you find the right home, be prepared to move quickly and make an offer. Good homes tend to sell quickly in the winter too, so it's important to be ready to act when you find the right one.
In conclusion, buying a home in the winter can be a great opportunity to snag a deal, but it's important to be prepared for the unique challenges that come with the colder months. With the right approach, you can find your dream home during the winter season.
Have questions or ready to get started with your search? Reach out to our team at the form below. We are North Shore real estate experts and we'd love to assist you.
---
Contact Us.