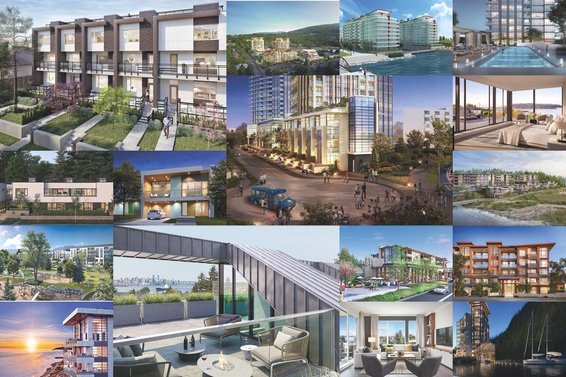 Should I use a Realtor when buying Pre-Construction Condos?
PRE-SALE FAQS //
Get an Edge in presales with the Rossetti Team!
There are a number of reasons why working with our team has advantages over just walking into a Pre-Sale presentation centre.
+ Working With Us Costs You Nothing / Our fees are built into sale budgets and paid for by the developer.
+ We Work For You / The sales teams in presentation centres work for the developer - and only the developer - and owe you and your family no loyalty or due care. By working with our team, not only do you receive undivided loyalty and a negotiation expert, but the advantages of neighbourhood market insights, comparative development information, and specialized knowledge that benefits you, not the builder. (Case Study: Clients of ours selling their home had purchased a pre-sale condo prior to working with us - paying a premium for big and private views. What the developer didn't disclose during this transaction was their very own application with the local municipality to build two more towers directly in front of the existing pre-sale. Goodbye view and privacy.)

+ Access to VIP Events and the Most Inventory / Developers often sell to realtors and their clients first; this means the best prices and floor plans sell before calls are returned and the project goes public. Over the years, we've established strong relationships with developers and their sales teams - take advantage with early access and the best selection of units.

+ We'll Walk You Through the Disclosure Statement, Rescission Period, and Your Assignment Rights / There's a lot that goes into a pre-construction contract of purchase and sale. Our familiarity with the documents and process allows us to walk you through your purchase and recission period with confidence.
+ Realtors Have Access to MLS / How do you really know if what you're paying is fair market value? Our experience and access to sales data allows us to provide pricing advice and ensure you're informed in your decision.
+ We're with you, from A-to-Z / Our commitment and service doesn't end when the contract is signed. We'll walk you through amendments, keep you posted on timelines, and ensure everything is as promised and expected on move-in date.
Questions about upcoming PreSale developments or how we can be of help? Contact us at the form below and one of our team members will be in touch shortly!
---
Subscribe to our North + West Vancouver PreSales Newsletter below, or start your Pre-Sale search today on our updated site CLICK HERE >>
---
---
I want more information on Pre-Sales!