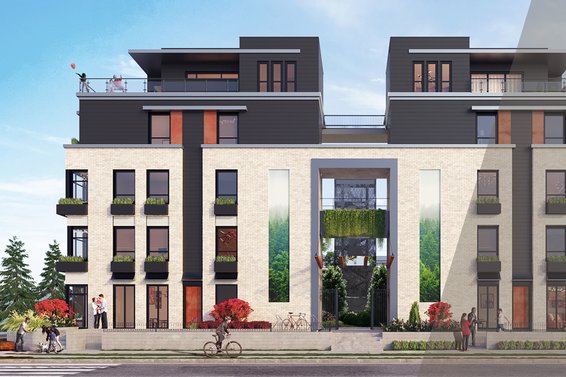 1515Rupert // Lynn Creek
Coming soon to Lynn Creek, Areva Living presents 1515 Rupert; a collection of intelligently designed 3- and 4-bedroom townhomes in the heart of burgeoning Lynn Creek. Featuring air-conditioning, in-floor heating, triple glazed windows, engineered hardwood floors, and outdoor entertainment decks, Areva promises to deliver a premium product at great value.
Lynn Creek continues to grow, and 1515 Rupert will be the first townhome exclusive development to sell on the south side of Lynn Creek. Lynn Creek is in the early stages of change, but already offers some fantastic amenities; 1515 Rupert will be steps from Bridge Brewing, Moja Coffee, Phibbs Bus Exchange with service to Burnaby and Downtown Vancouver, and Bridgman/Seylynn Park which both provide further trail access to the North Shore mountains. For more information on the vision for Lynn Creek, visit the District of North Vancouver's website HERE>>.
For 1515 Rupert features, floorplans and pricing, or for early and independent access to sales register at the form below. We are presale experts and we would love to assist you and keep you up-to-date. Contact us today, or call Matt at 604-317-4464.
---
I'm interested in 1515 Rupert