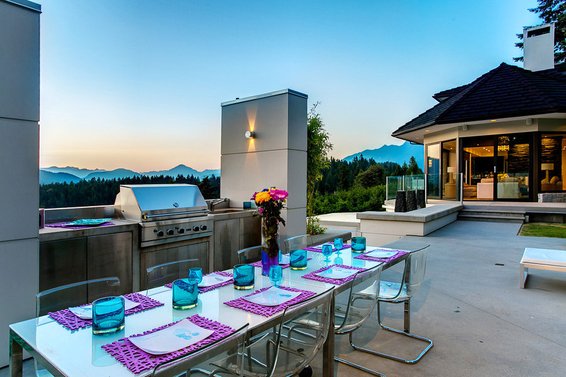 Trend // Outdoor Kitchen
Starting to feel the winter blues? Shake them off by checking out this trend of an outdoor kitchen as seen at a house currently for sale in Gleneagles.
This house actually has the whole outdoor lifestyle thing down including a putting green and an indoor/outdoor pool!
Check it out here: 6289 St. Georges Crescent, West Vancouver >>
Listed by: Amex - Sunrich Realty