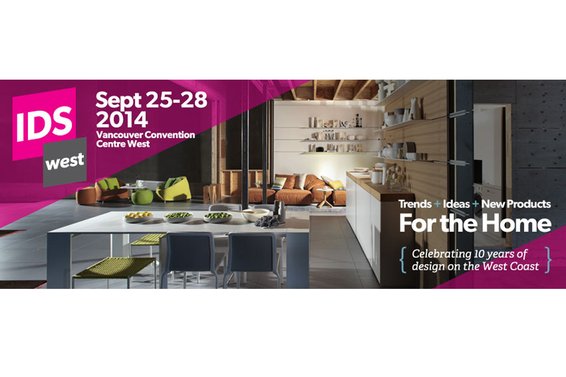 Interior Design Show West Sept 25-28 | 2014
Trends + Ideas + New Products For The Home
Are you planning a renovation? Or do you love interior design? Both? Then check the Interior Design Show (IDS) West happening this Thursday to Sunday, Sept 25th to 28th. Get the scoop below:
Where: Vancouver Convention Centre (West Building) [Directions and Transit Info]
When: Sept 25-28th, 2014. [Times]
What: Over 250 exhibitors showcasing products and services.
Cost: Advance ticket prices: Single Day: Adults $12 Seniors/Students $10. Children under 12 Free
Box Office Ticket Prices: Single Day: Adults $15 Seniors/Students $10. Children under 12 Free
(prices subject to 5% tax) [More info on tickets]