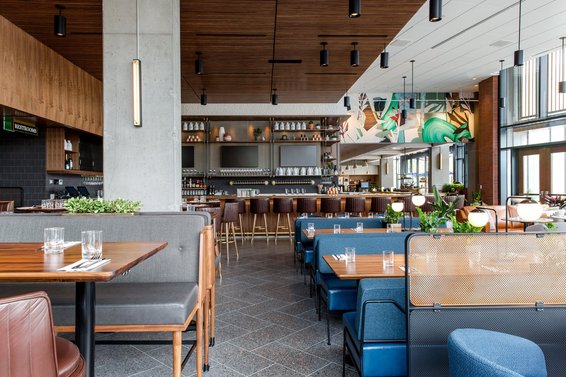 Earls @ Grosvenor Ambleside | Now Open!!!
Did you hear? The new Earls is now open in Grosvenor Ambleside in West Vancouver! When first announced Earls promised a 'new restaurant concept [that] will be the first of its kind in Canada, offering guests a reinvented dining experience in a new style of restaurant from the people who invented upscale casual dining.'
Get all the details below and be sure to check it out for yourself.
Sadly that means the original North Shore location is now closed :(. Darwin construction has big plans for the old Earls site, so watch for changes there in the years ahead.
---
Earls Ambleside, West Vancouver | [Website]
Address: 1375 Bellevue Avenue, West Vancouver.
Hours //
Mon 11:00am - Midnight
Tue 11:00am - Midnight
Wed 11:00am - Midnight
Thu 11:00am - Midnight
Fri 11:00am - Midnight
Sat 9:00am - Midnight
Sun 9:00am - Midnight