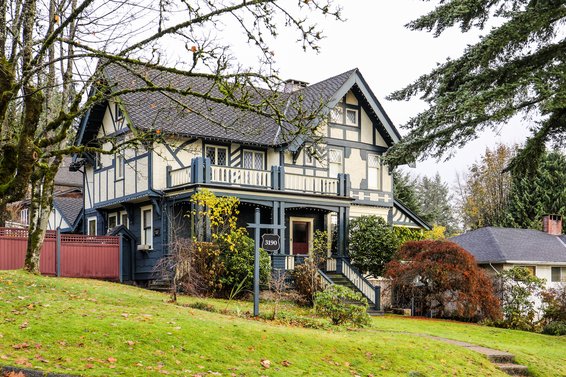 Heritage Spotlight | 3190 St Geroges Avenue
Heritage Spotlight //
Profiling North Shore Heritage Homes and the stories behind them.
3190 St Georges Avenue, North Vancouver //
Cornish House - 1911 | Designed and built as a show home by Benjamin John Cornish, a partner in Cornish and Cooper, contractors who built many houses in Upper Lonsdale. Designed in the Tudor Revival Style.
Benjamin John Cornish was one of the early settlers on the North Shore and was elected to District Council in 1899.
The property's second owner was the Ames Family, who in 1925 installed the first electric Christmas lights in the District.
4 levels, 6 bedrooms, 5 bathrooms, 4,904 sq/ft. Last sold in 2009.
---
For North Shore Heritage and Character Homes on the market check out our curated list here >>
---
Source: District of North Vancouver Community Heritage Register | July 2012