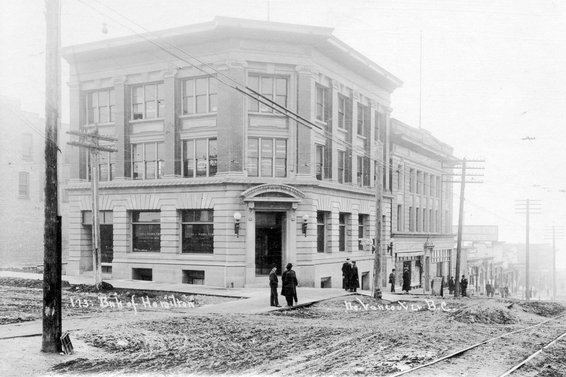 ABERDEEN BLOCK suite for sale: 404 88 Lonsdale Avenue
{Update}
This suite is sold. Want to know the sale price? Call us at 604.983.2515.
Want to buy in the Aberdeen Block? Check out the building on our site here to view active listings and to sign up for alerts of new listings the day they hit the market (up to 48 hours before they reach Realtor.ca).
---
If you like heritage buildings check out this suite just listed in the ABERDEEN BLOCK in Lower Lonsdale.
The Aberdeen is a 1910 Edwardian building that was rebuilt and converted to a live/work space in 2004.
See inside here: 404-88 Lonsdale Avenue, North Vancouver (SOLD) >>