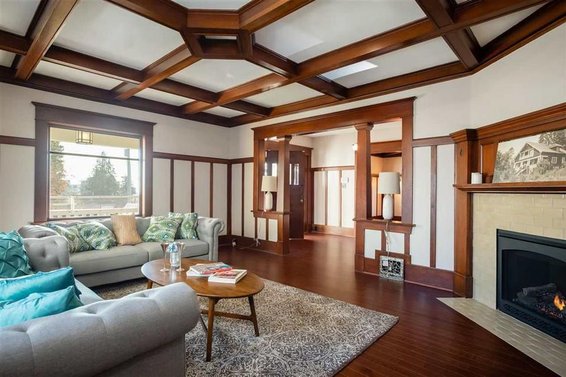 Heritage Home For Sale // 1425 Gordon Avenue
Vinson House //
The Vinson House, built in 1913 is listed for sale. Designated in 2016 as a Municipally protected home, the Vinson House was substantially updated as part of the Vinson House Cottages.
The District of West Vancouver notes for the homes for its 'unusually intact example of the Craftsman style along with a valuable link with the early architecture and the history of West Vancouver (the home was built for the first reeve of West Vancouver).
The home offers 3 bedrooms, 3 bathrooms, 2,541 sq/ft.
Learn more about this heritage home for sale here: 1425 Gordon Avenue, Ambleside, West Vancouver >>
Listed by: Sotheby's Int'l Realty Canada