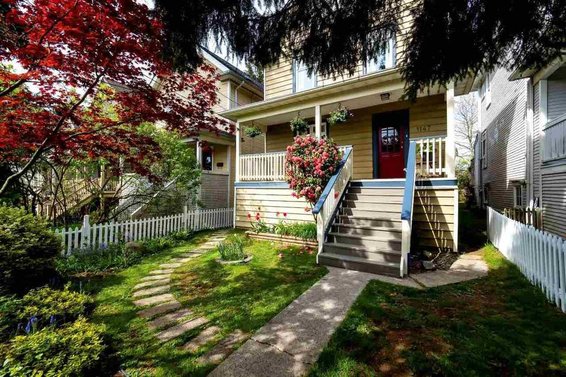 Heritage Home For Sale // 1147 Ridgeway Avenue
Ridgeway Residence //
A Ridgeway Residence, built in 1910, has just been listed for sale. A City of North Van Register Ranking A home.
What's special about this heritage home? It's one of five houses (Nos. 1141, 1143, 1145,1147 and 1149) on Ridgeway that were built on a speculative basis with mirror image plans and similar detailing. The original speculator: Irwin & Billings Real Estate Company. Builder: Harvey J. Campbell. The first owner was W. Godfrey who used the house as a rental property.
It offers 5 bedrooms, 3 bathrooms, 2,535 sq/ft.
Learn more about this heritage home for sale here: 1147 Ridgeway Avenue, North Vancouver >>
Listed by: Reva Realty Group Inc.