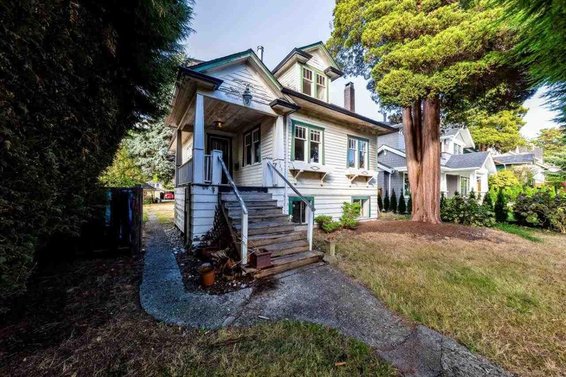 Heritage Home For Sale // 328 W 15Th Street
Smith Residence //
The Smith Residence, built in 1927 has just been listed for sale. A City of North Van Register Ranking B home.
What's special about this heritage home? It displays typical Arts and Crafts features, including tapered porch columns and window surrounds, and built-in window boxes. The four-over-one double-hung windows display the vertical proportions that were typical of the 1920s.
The home was originally built as a rental property for James M. Smith. The first residents in 1928 were schoolteacher and World War One veteran, Harold Albert Ede (1893-1944) and his wife, Beatrice Adelaide (née Frazer).
The home offers 3 bedrooms, 2 bathrooms, 2,186 sq/ft.
Learn more about this heritage home for sale here: 328 West 15th Street, North Vancouver >>
Listed by: Royal LePage Sussex