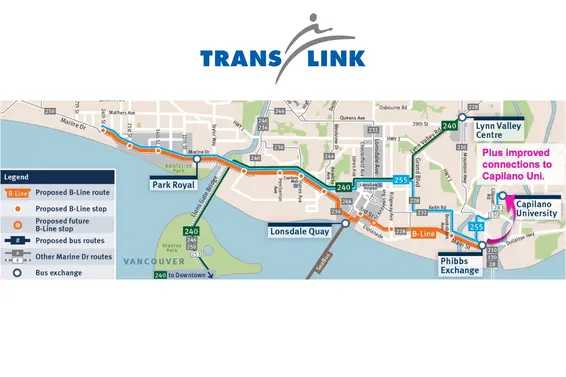 North Shore B-Line
A new B-Line route in coming to the North Shore by 2019. The route will run from Dundarave in West Vancouver to Phibbs Exchange in North Vancouver.
Should you be excited? Yes! If you ride the bus the new line will be 25% faster than existing services.
And if you drive? The bus can take up to 1,100 passengers per hour and will be equal to adding a lane of cars to Marine Drive! Learn more at the source link below.
---
Via: Dailyhive.com