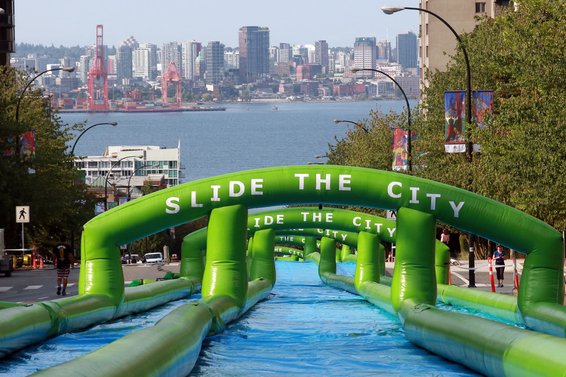 Slide the City {Cancelled}
{Updated} - Slide the City has been cancelled :(
---
The City of North Vancouver's Fun City Festival is back for 2019! Not familiar with the event? You may know about it's main attraction, Slide The City, the 1,000 foot long water slide set up in Lower Lonsdale. This will be the fifth year for the popular event. Tickets are now selling!
Additional activites include music, food trucks and giveways.
Where: Lonsdale Avenue at Victoria Park to 4th Street, North Vancouver
When: Saturday July 13th and Sunday July 14th 2019. Hours 10am to 6pm.
Tickets: here >>
More info: here >>
---
Learn more here: CNV.org