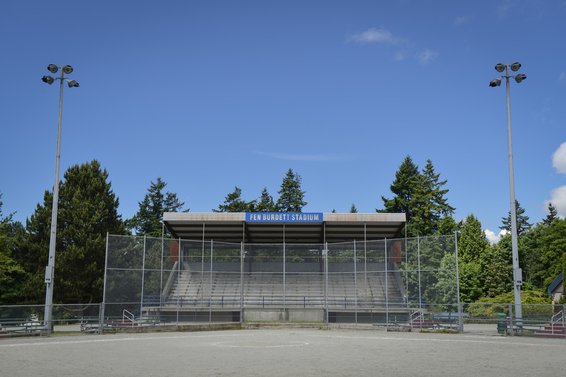 Mahon Park and Fen Burdett Stadium Grand Reopening
Pictured: Fen Burdett Stadium before the updates.
---
Mahon Park - one of the city's largest and oldest parks, has been redone - with the grand opening celebration September 16th!
The athletics field was opened in 1914! Previously gravel, the field has been redone with a new artificial turf field and rubberized track. Fen Burdett Stadium was also revitalized.
The Park is open now if you want to check it out, or if you want to join the celebration it will be from Noon-1pm on Saturday September 16th, 2017.
The new field and stadium, via. CNV.org