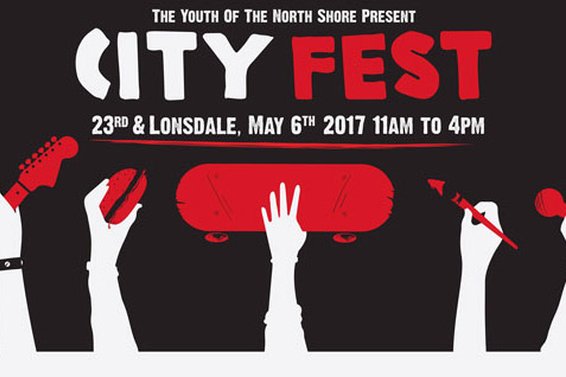 CityFest | May 6th, 2017
CityFest is this weekend, May 6th, 2017.
Have a youth? This festival is for them - by them. From 11am to 4pm at the City Skate Park. Activities includes live local youth music and a dance showcase on the big stages, free photobooths, local youth art show, BBQ and food booths, prizes and games.
Don't have a youth? Traffic will be affected around the area.
Where: City Skate Park, 2300 Lonsdale Avenue, North Vancouver (23rd and Lonsdale)
When: 11am to 4pm
Fun Fact: CityFest started in 2002.
Learn more: Facebook.com/NorthVancouverCityFest