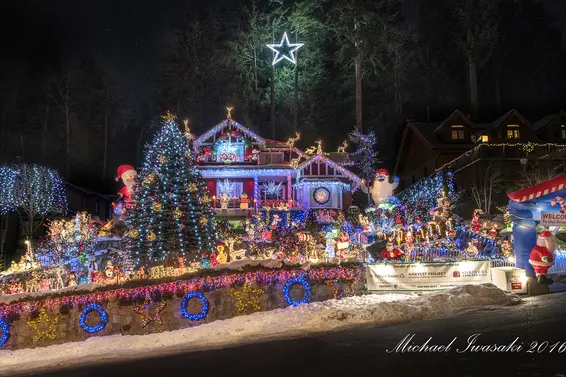 Christmas Lights For Charity | 4967 Chalet Place
Want to get into the 'Holiday Spirit'? Then be sure to check out Aurore and John Ribalkin's home at 4967 Chalet Place starting this Sunday, Dec 2nd, 2018 for an overload of Christmas Lights. How many lights you ask? Over 100,000!
Where: 4967 Chalet Place, North Vancouver
When: Starting Dec 2nd, 2018 from 7pm | After opening night, lights on from 5.30-11pm until Jan 6th, 2019
For: 100% of both the cash and food donations go in support of the Harvest Project, Shriners Care for Kids and BC Epilepsy Society.
Presented by: The Verico Nova Financial Team | Aurore and John Ribalkin
Webpage for online donations: Chaletlightscharity.ca