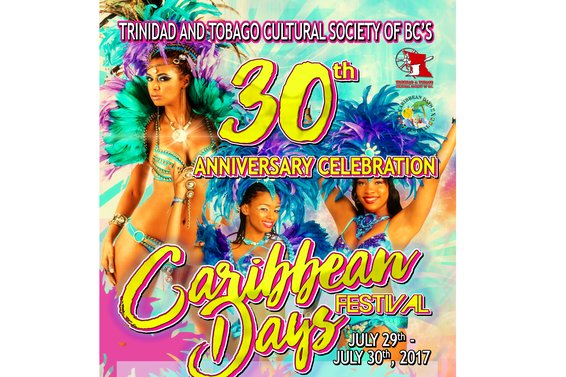 Caribbean Days | July 29th-30th
Caribbean Days are this weekend, July 29th and 30th! Presented by Trinidad & Tobago Cultural Society of BC, this year marks the 30th anniversary of the event. Head down to Waterfront Park in Lower Lonsdale, North Vancouver for a weekend of parading, dining, socializing (liming) and dancing in the sunshine.
Events //
Multicultural Street Parade
When: Saturday 10am
Where: Lonsdale & 13th to Waterfront Park
What: Music, costumes, culture from around the world!
Festival in the Park
When: Saturday and Sunday 11am-7pm
What: Live music & DJs on stage, family entertainment, food, vendors, & beer garden
Ignite the Night Outdoor Dance
When: Saturday 7:30-1am
Who: Mostly Marley, Phase III Steel Band, DJ Nasty Jag & DJ Hoppa
Cost: $25 in advance, $30 at the door
---
Learn more here: Caribbeandays.ca