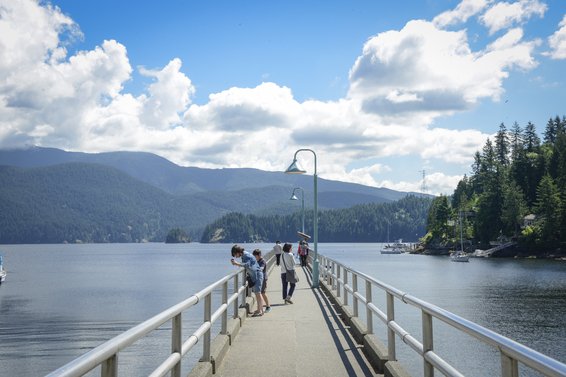 4 Things to do on the North Shore this May Long Weekend
Are you planning on staying local for this May long? Don't fret - there are lots of things to do this weekend on the North Shore!
---
Shipbuilders Night Market
If you haven't checked it out yet this year, kick off your Victoria Day long weekend with live music, food trucks, and local art at North Vancouver's Shipyards Night Market. This will be the third Friday in 2017, but promises to be the driest and warmest. Bring the whole family (dogs allowed), and start the weekend off right.
When: Friday, May 19th | 5-10pm
Where: Lower Lonsdale Shipyards
---
Surf & Turf (read Ski & Golf)
Lots talk about it, only some have the opportunity to live it. One of the many luxuries of living in Vancouver is the opportunity to ski and golf on the same day; and the North Shore offers the best of both. With the recent dump of snow (32cm's in the last 7 days), Grouse Mountain lifts are open through the weekend. OR put on some skins and traverse Cypress or Seymour yourself. Then head to one of our beautiful local golf courses, or Ambleside for a Par-3 challenge. Don't forget to make a pit stop before the 10th hole.
When: All Weekend
Where: Grouse Mountain (Noon-8pm) | Cypress Mountain/Seymour Mountain (Lifts Closed - skin access only)
---
Indian Arm Water Adventures
There is no better way to kick off the expected Spring weather than to get out onto the water. Head down to Deep Cove Kayak to rent a paddleboard, surfski, or kayak (or bring your own) and get out on the water for some peaceful adventure. Plan to head early if you want to find parking, as Deep Cove seems to get busier and busier each year.