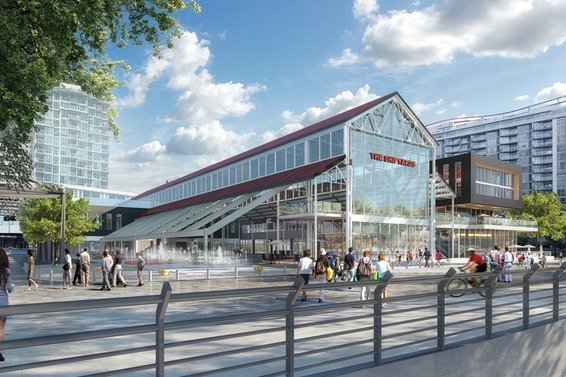 City of North Vancouver Breaks Ground at The Shipyards
25-years later, Mayor Darrell Mussatto's vision of transforming the waterfront escarpment of Lower Lonsdale is in its final stages. Earlier this week, the City and QPM broke ground on the 1.6 acre Shipyard site which is set to house a boutique hotel, shopping, a restaurant (another brewery please?), and an outdoor area that will host an ice rink in the winter and water play area in the summer. Expected completion is 2018, and will be the final pieced accompanying the existing megabench, Pipe Shop venue space, and Tap and Barrel restaurant. Other projects underway in the Lower Lonsdale area are the Polygon Presentation Centre, North shore Museum, and continuation of the Spirit Trail.
---
Source: North Shore News
---
Interested in moving to Lower Lonsdale?