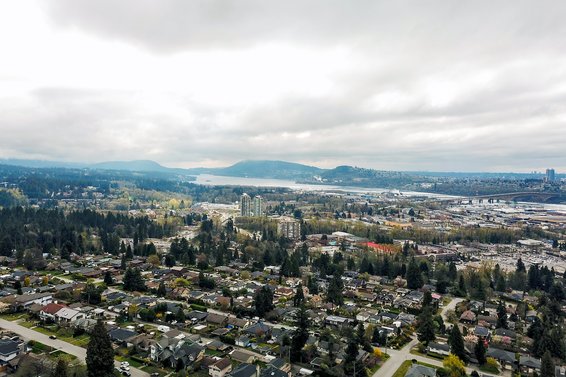 Lynnmour, Calverhall, Identified as Best Buys in Metro Vancouver
An independent study by MoneySense has identified two North Vancouver neighbourhoods that have cracked the Top 10 of neighbourhoods to purchase in throughout Metro Vancouver (previously known as Greater Vancouver; stretching from Maple Ridge, to Richmond, to Whistler). Burgeoning Lynnmour/Lynn Creek ranked No. 2 amongst 252 communities, while single family home community Calverhall came in at No. 9. The MoneySense report looked at (1) Overall Value (compared to overall market and neighbouring communities); (2) Price Momentum (communities that have shown steady appreciation, not effected as much by foreign money/speculation); and (3) feedback from Realtor professionals that specialize in specific areas. For the MoneySense Source Report, Click Here >>.

Lynnmour/Lynn Creek is being revitalized as the District of North Vancouver has highlighted the community as a focus for increased density. The convenience of Ironworkers Memorial Bridge and North Vancouvers second largest transit hub - Phibbs Exchange - are drivers for change, along with the access to North Vancouver's trail systems and parks. Highway interchange upgrades are almost complete, and several residential towers are completed/and or underway. While young, the community offers great access to North Vancouver lifestyle; we love the trails along Lynn Creek up into Lynn Valley/Seymour headwaters, and there's already some great amenities here including Bridge Brewing, Moja Coffee, and Park & Tilford shopping centre. Lynnmour offers some of the best townhome value in North Vancouver - many with private garages - and it's a growing hot spot for young families and/or professionals, many who are already taking advantage of the growth and looking forward to the future amenities to be delivered through ongoing development.
Interested in Lynnmour/Lynn Creek? View Active Listings Here >>
Interested in Pre-Sale opportunities? View Active Pre-Sale Projects= Here >>

The Calverhall community has been somewhat overlooked in past decades, but has started to receive more attention over recent years due to it's relative affordability compared to neighbouring Grand Boulevard and south-facing Queensbury communities. A single-family residential community that sits on an east facing slope offering select views of Burnaby and the Inner Harbour, homes are within walking distance to schools, and a short drive to shopping and amenities at Park & Tilford or Lynn Valley. This is a great family community, with many updated homes and some new construction. Due to the slope of the land, many homes also offer easy suite conversion for mortgage helpers or in-laws.
Interested in moving to Calverhall? View Active Listings Here >>

We're North Vancouver Real Estate specialists, and have been helping families buy and sell homes in these communities for over 40 years! Interested in buying or selling here, or looking for advice? Contact us at the form below, or reach out to our team directly at 604-983-2518.
---
Want to move to these communities?