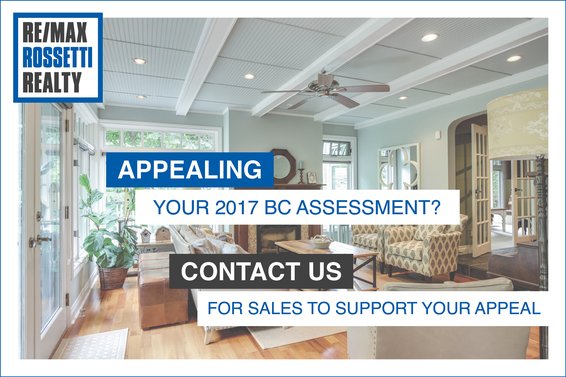 Appealing Your 2017 BC Assessment?
Planning an appeal of your 2017 BC Property Assessment? The deadline to file is a week away, Jan 31st, 2017. Contact us at the form below for sales to support your appeal.
Feel your assessment is high, but not sure if you should appeal? We'd be pleased to send you information to help you decide.
For information on how to file an appeal, follow the link below to BC Assessments Notice of Complaint Form.
---
BC Assessment: Notice of Complaint (Appeal).
---
Appealing your assessment? We can help. Contact us here.