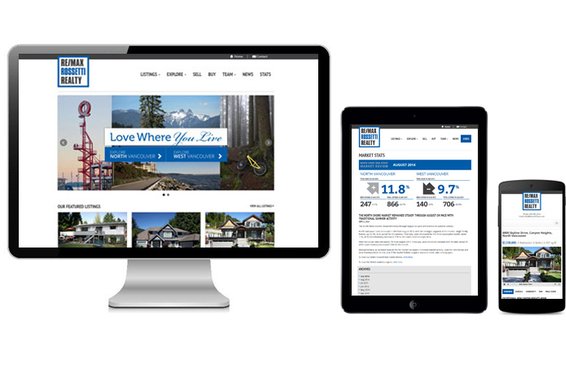 Welcome to our new site!
We launched our first website in 1997, at the time one of the first Realtors in our area to take advantage of the new technology. It was a terrific opportunity to showcase our client's homes like never before! Now less than 20 years later it's amazing to see what a vital resource the internet has become [Over 87% of buyers begin their search online and 98% use the web at some point during their search].
Technology has advanced quickly in that time and with it so has the way buyers are viewing websites. To stay ahead of the curve, three years ago we launched a mobile site. The feedback from that site has been fantastic with a steady increase in users each month. However since then, mobile devices have changed rapidly and look to continue to evolve in the years ahead. With that in mind, we are pleased to announce we have completely overhauled our website to make it responsive! Open our site on any device, make your window any size. It works.
More changes will be coming in the weeks and months ahead, but in the meantime we would love to hear your feedback. Send us an email to info@RossettiTeam.com or share with us your thoughts on Facebook or Twitter.