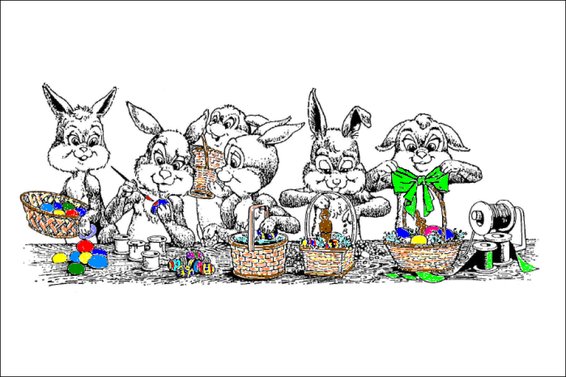 Easter Colouring Contest
We are pleased to offer the Re/Max Rossetti Realty Children's Easter Colouring Contest. We invite children 12 and under to colour one of the pages available for download here and submit the finished artwork to our office. See below for further details.
On behalf of our office we would like to wish you and your family a safe and Happy Easter!
Official Rules:
1. Download the colouring pages / entry form available here.
2. Colour in one of the pictures using crayons, markers, or paint and complete the information asked for on the form.
4. Mail or drop off the completed colouring page / entry form in a sealed envelope by March 21st, 2016 to:
Re/Max Rossetti Realty Colouring Contest
101-2609 Westview Drive
North Vancouver, B.C
V7N4M2
Eligibility:
1. Limit one entry per person.
2. Open to ages 12 and under.
3. Entries must be received by March 21st, 2016
Prize winners will receive a Purdy's Chocolate Easter Bunny.
Happy Easter!